Your cuban salsa school in Madrid







Vídeo de explicación de los puntos fuertes de Dame2Salsa - Salsa cubana en Madrid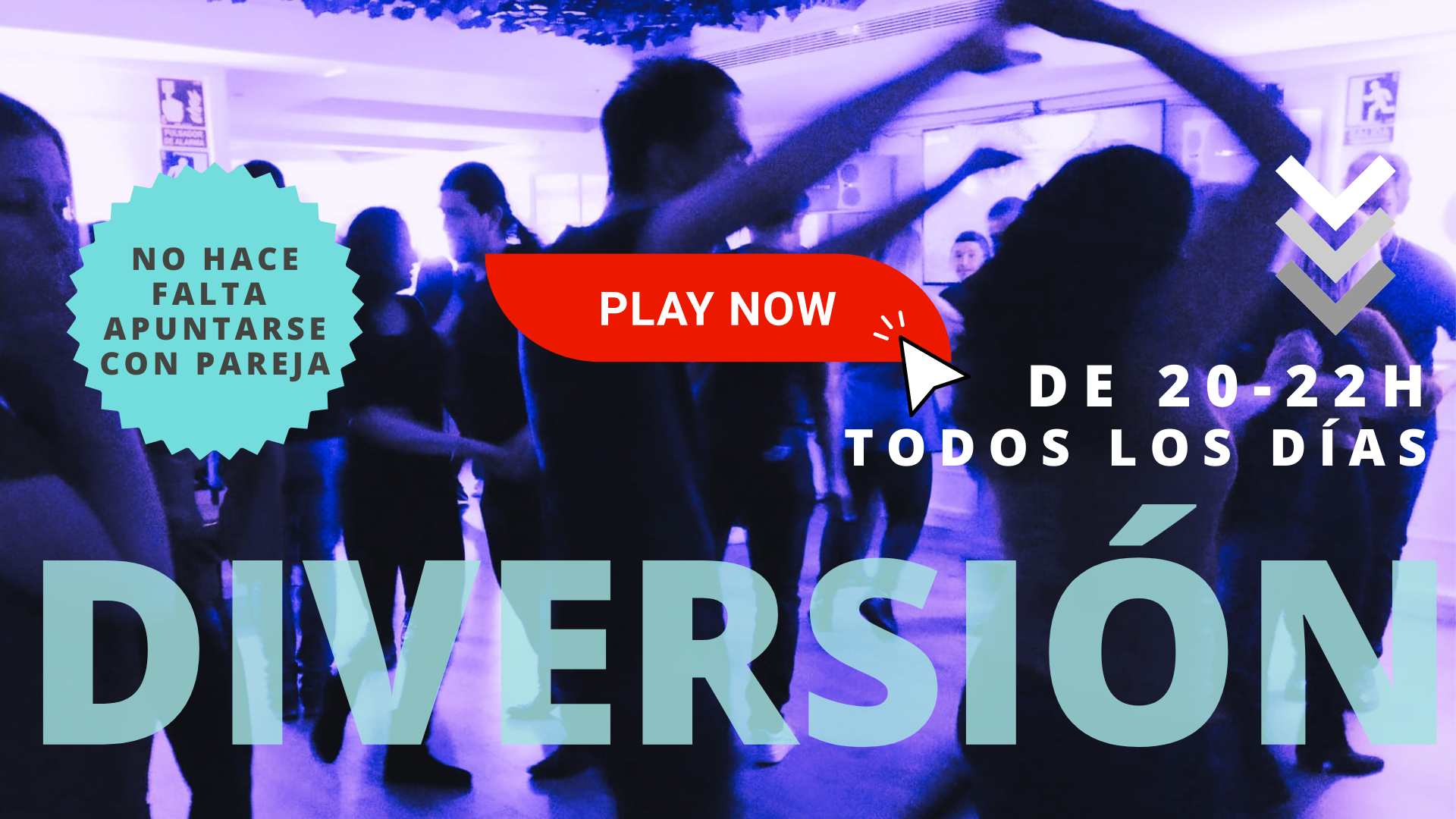 Exhibición de la academia de salsa cubana Dame2Salsa en el Teatro Elías Ahúja en Madrid
Alumnos de salsa cubana en un evento al aire libre organizado por la escuela de salsa cubana y rueda Dame2Salsa Madrid
Concierto de Son Cremita en Madrid, al que acudieron algunos alumnos de la escuela de salsa cubana Dame2Salsa
Rueda Congress organizado por SalsaNor, al que acudieron algunos miembros y alumnos de Dame2Salsa, salsa cubana en Madrid
Pista de baile del festival Rueda Globetrotters, al que acudió Dame2Salsa, como amantes de la rueda de casino que son.
Baile durante el Ruedathon Paris 2022, un evento para amantes de la rueda de casino, en el que participaron los profesores de Dame2Salsa.
Baile social en Enchufla, club de salsa, en Madrid. Dame2Salsa se llevó a unos cuantos alumnos a cantar rueda y disfrutar de la salsa cubana en Madrid.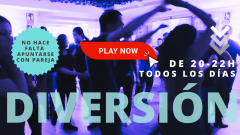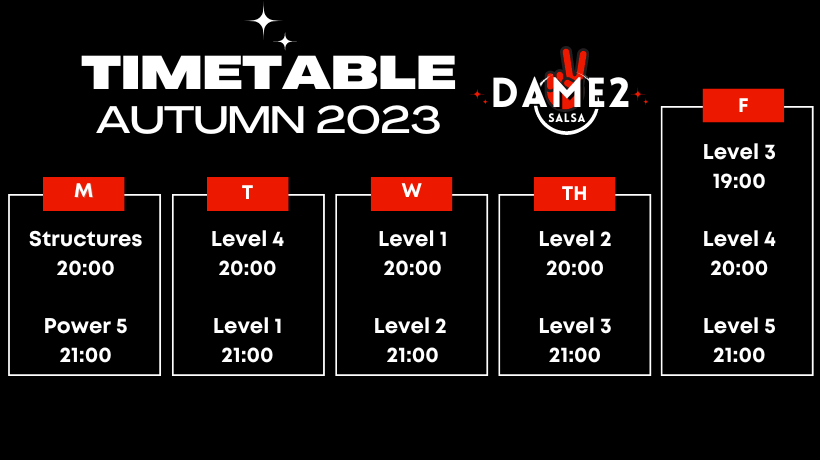 We teach Cuban salsa in Madrid from Monday to Friday, in Argüelles, a stone's throw from the metro. Each group has a fixed schedule during the semester.
All of our classes are based off of learning Cuban salsa through rueda de casino. This allows us to monitor everyone's progress and maintain a really fun atmosphere.
Here you have the tentative timetable for next semester.
Who better to explain what we do…than our students themselves! Here are just some of the latest reviews. Feel free to check out the others!