We are kicking off the new year continuing our little salsa tradition. We'd like to share our favorite memories and milestones from this past year: our salsa adventures with all of you! Here are our TOP 10 highlights from 2019:
March 2019:Rueda de Casino International Multi Flashmob day
In March, Dame2Salsa had the honor of representing our beloved city of Madrid on the Rueda de Casino International Multi Flashmob day. Our students were supported by a huge turnout from the salsa community in Madrid, creating a mega rueda of at least 100 people! The mini event was full of laughs, silly rueda moves, moments of chaos but, above all, pure salsa happiness. We hope that the next one in 2020 is just as successful. Where will it be? Stay tuned and check out all the other ruedas from that day!
May 2019: Sassan Pays us a Visit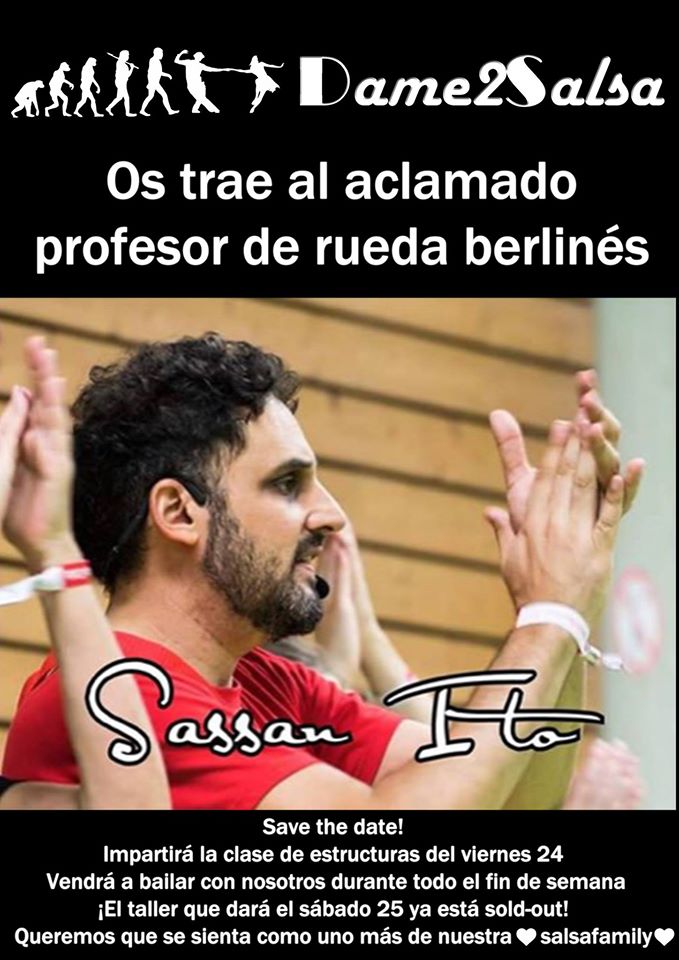 It's safe to say that Sassan Ito, world-renowned rueda instructor, truly inspired our students at his Rueda Caminando workshop in May. In fact, he's been officially adopted into our salsa family with his new nickname: Sassaneo, el poeta de la rueda. He's always working on developing more flow through interesting rueda combinations! We'll be sure to host him again, so be quick to secure your spot when he pays us another visit… ¡Saloneo!
June 2019: Semi-finals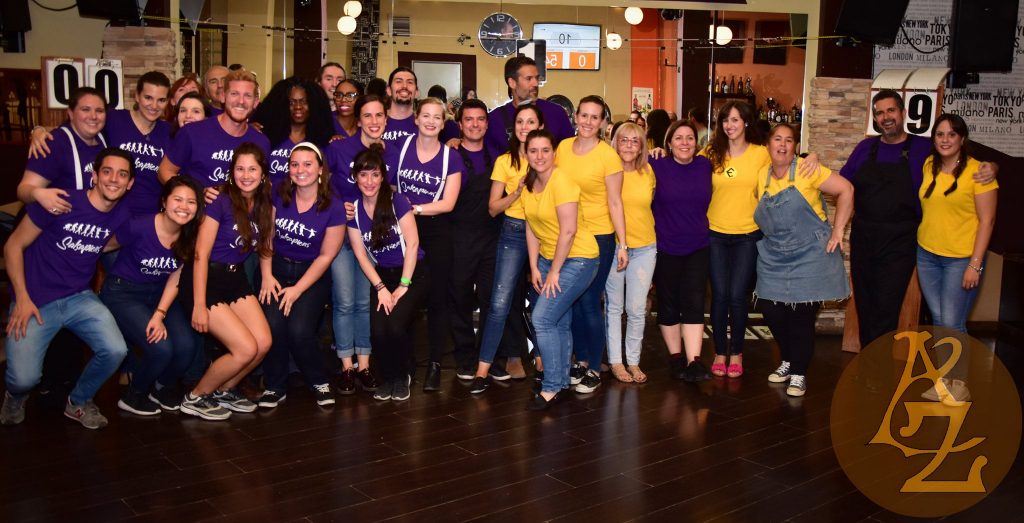 We are so proud of our Dame2Salsa student team, Los Salsapiens, who made it all the way to the semi-finals of the Rueda Almazenada League. With less than two years of training, how did this happen? Positivity, team spirit and dedication. Let's go for the gold in 2020!
September 2019: World Rueda Congress Bergen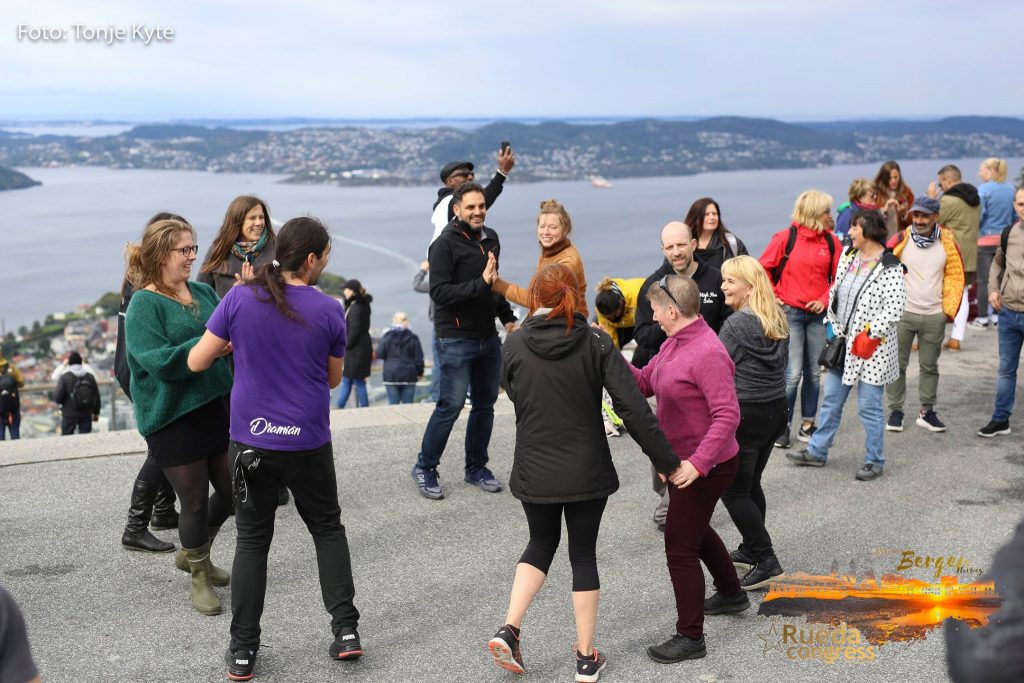 As many of you already know, we go to annual therapy sessions for our rueda addiction. This occurs at the World Rueda Congress, where meet others suffering from the same strange affliction. On top of everything, a sizeable Dame2Salsero team participated in the first international Rueda Almazenada tournament, helping the administration, coaching the Scandinavian and British-Irish teams, and playing for Spain.
In 2020, the World Congress and WADF Championship will be held in Bratislava. So, if you are interested in joining the growing D2S representation there, let us know soon!
September 2019: Retiro Back to School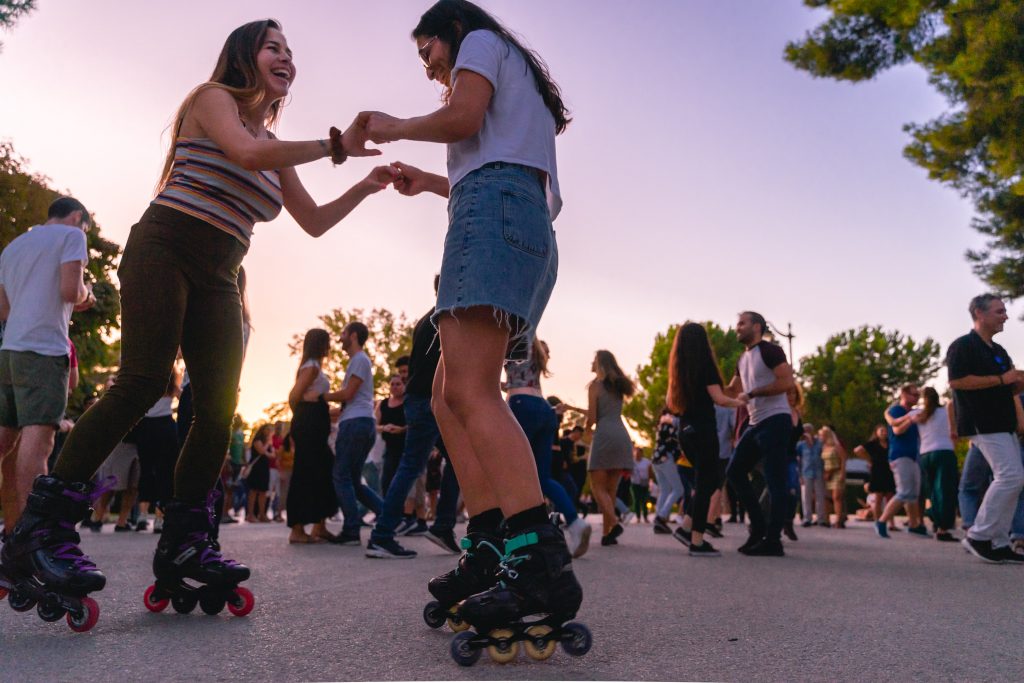 To kick off the new salsademic year, we held two free events in Madrid's Retiro Park for students and any salsa dancers who wanted to get to know our group. To our pleasant surprise, we met a lot of new rueda enthusiasts who have since joined our movement!
September 2019: Ruedathon NYC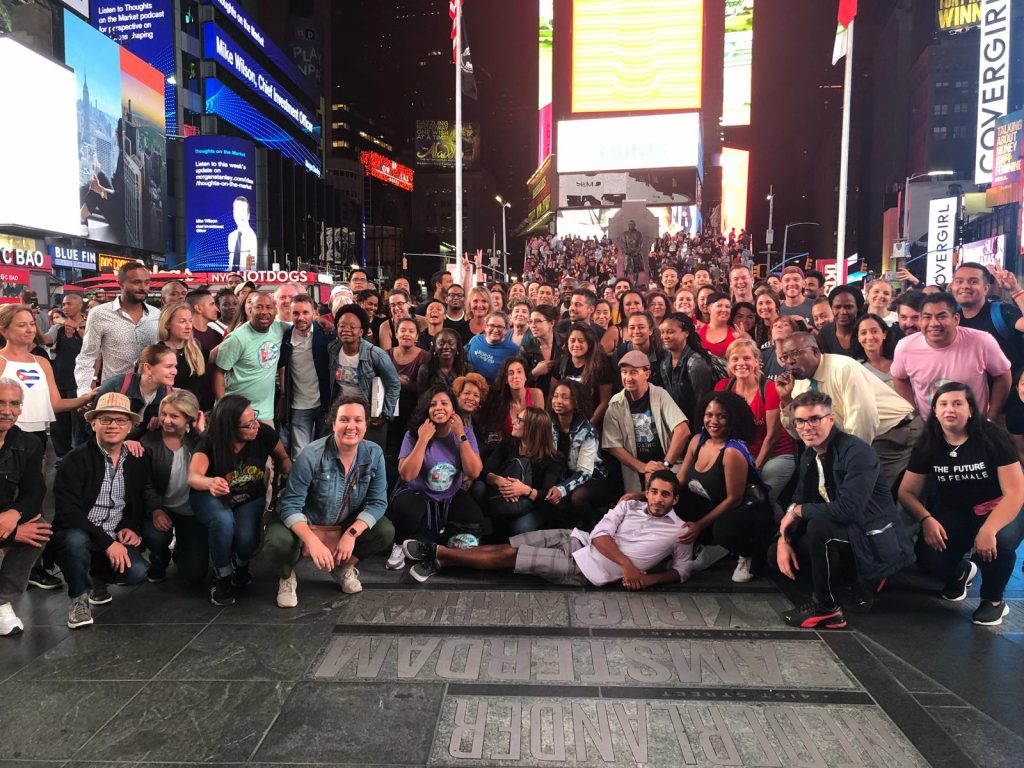 At Dame2Salsa, we love a salsa field trip. This Fall, marks the farthest we've ever gone for a rueda adventure: to the Big Apple. There, we made a quick surprise appearance at the the New York City Ruedathon, now going on their eighth year. Best part? Reconnecting with ex-students and other rueda addicts from all over the world in this sporty homage to our favorite social dance!
October 2019: Parche and Salsón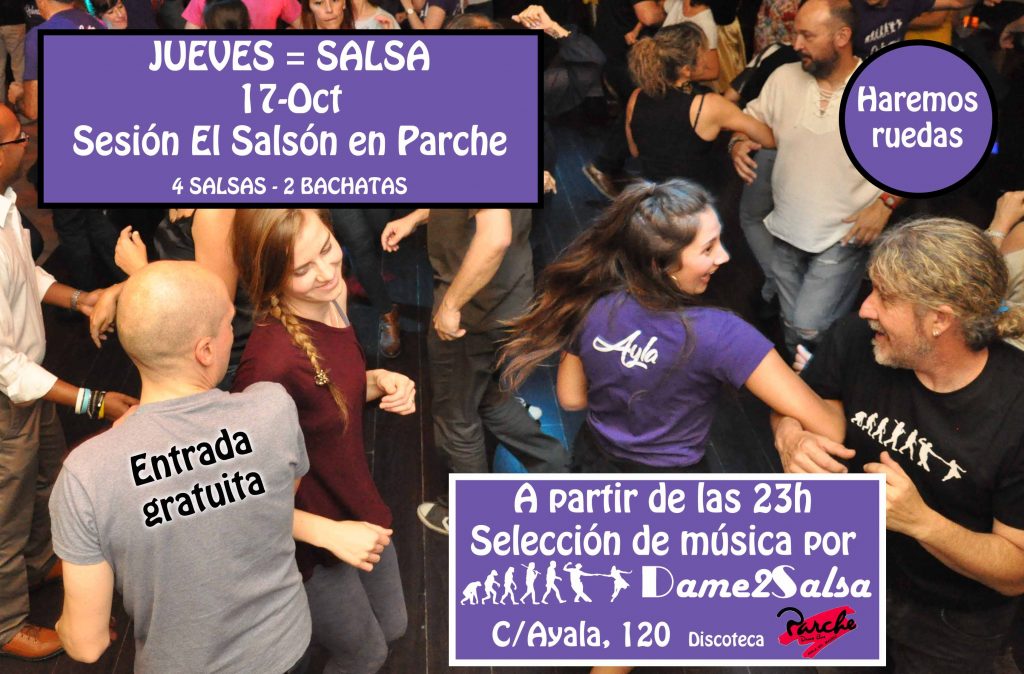 In October, we kicked-off the 2019-2020 course with several surprises. We started teaching at Discoteca Parche on Thursdays, an iconic club in Madrid that has been on the salsa and ballroom scene for over 20 years. Here, we maintain all of our class values with the added benefit of offering a space for social dancing right after. Everybody is welcome to El Salsón, the bimonthly salsa social session with, you guessed it, a focus on rueda!
October 2019: Diego and Noe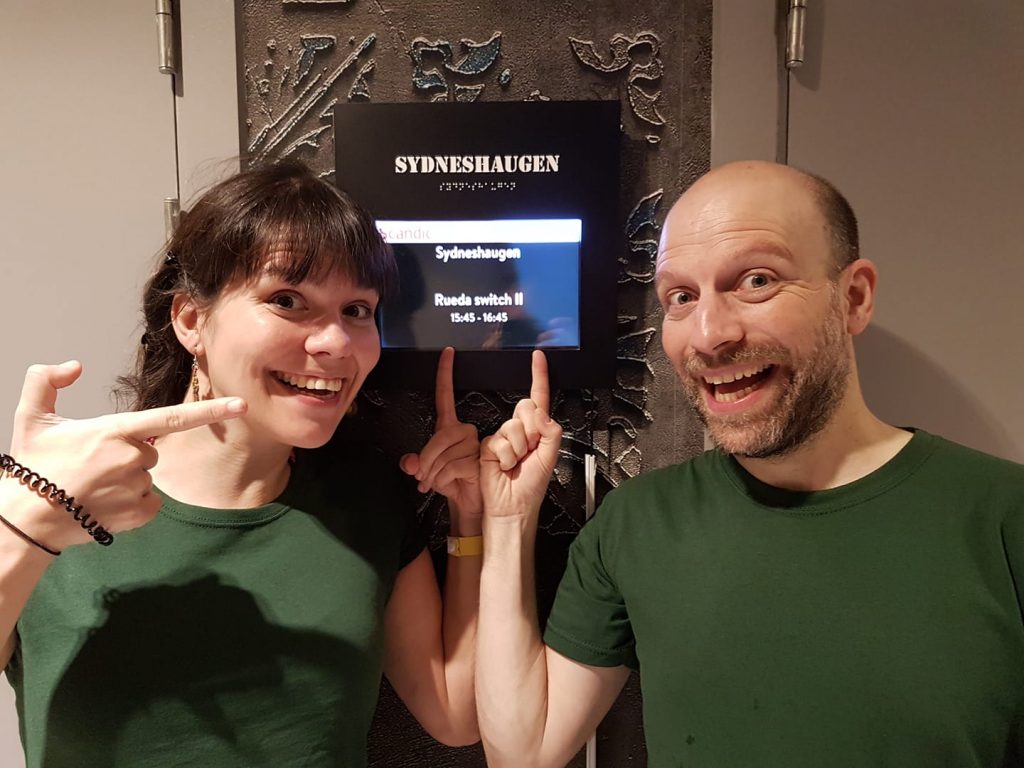 After being blown away by their Rueda Equis workshop at the World Rueda Congress, we were over the moon to host the crazy Dorking duo, Diego and Noe (founders of High Five Salsa) for an Equis workshop here in Madrid. We hope this is just the beginning of our "Dame Five Salsa" alliance and that they'll be back soon to share even more advanced rueda concepts with our students. Again, be quick to secure your spot when they pay us another visit!
November 2019: Facebook
A big thank you to our community of students, salsa buddies, and interested onlookers! We've reached 500 likes on our Facebook page. It motivates us to know that we can keep sharing our love of rueda to more people out there. We'll be sure to keep posting more surprises and events in 2020. Stay tuned!
December 2019: Relatos Salseros
What a great way to end the year! We were featured in "Relatos Salseros", a detailed salsa blog aimed at researching and reporting on the salsa scene and its protagonists in Madrid. The founder, Raúl, dropped in on a couple of our classes and quickly understood the philosophy and labor of love that makes up Dame2Salsa. What's even more impressive, he put it beautifully in words and made a great video memory of the visit.
Thank you for sharing our love of rueda and inspiring us to bring you more rueda adventures in 2020. Stay tuned… y que viva la rueda!